Techdren is non profit organization that helps gives technology to those in need. I annually help craft and visualize branding for the Techdren 5K. The event helps raise money for local Vermont students in need. In the past it has helped fund students in COVID relief. I have been lucky enough to work on the project 2 years in a row,

2020

and

2021

.
​​​​​​​
The second year of my involvement in the Techdren 5K was focused on updating the look with a more inclusive and inviting imagery. This lead the the development of a new visual identity and a branding guide to accompany. The development of a new logo as well as a greater font exploration helped give it the approachable visuals. A special emphasis was placed on the marketability of this years 5K. Patterns and text lockups where created to help keep a strong visual identity in a variety of different posts.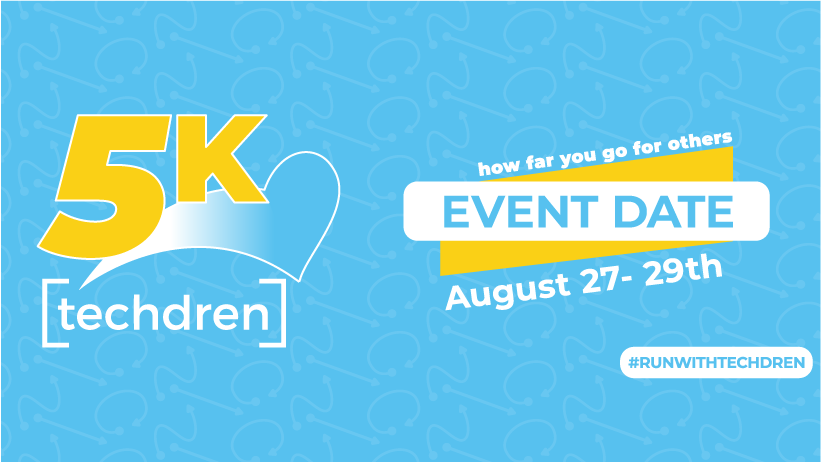 The first year this even happened was during August of 2020. This presented a unique design challenge to convey a message of hope and kindness. A big part of the design was influenced by the new remote style of 5Ks. The slogan "Its how far you go for others" was a driving idea behind the design. No matter what speed, path, or group you do this event is you are helping others by doing it. Anyway that you can!