"Why___ Design?" is a mock publication created and guided by a team of 30 designers on answering the stated question. Every designer contributed their own interpretation as content for the publication as well as every designer was assigned to create, produce and critique the branding for the publication collaboratively. Personally I became responsible for my own article on

"Why XR Design?"

 and the

Publication Website.
My publication (Why XR Design)
Originally my drafts addressed a 3D topic in a 2D way. The final designs would use all black backgrounds and present immersive images that interact in a similar manner to the virtual reality experience.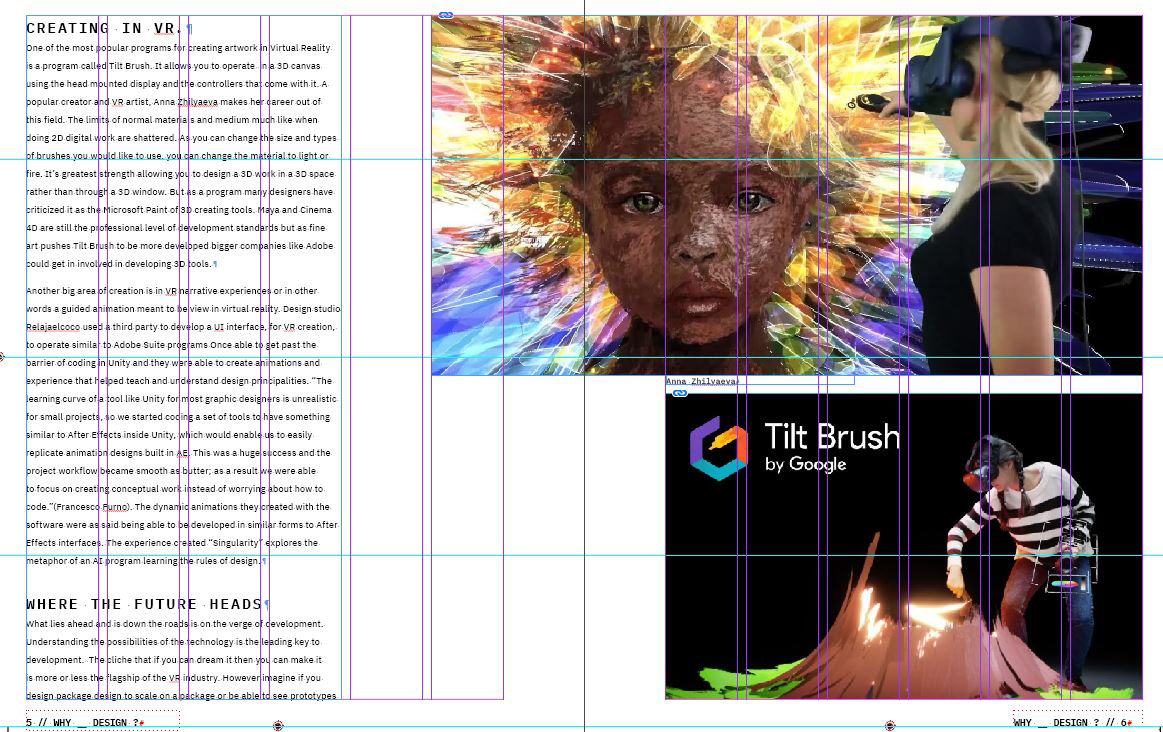 My final publication version pictured down below uses orientation, crop and immersive photos to simulate an experience in VR. Formatting and visuals are to enhance the reading experience but making it more interactive within the context of the topic. I do believe VR will greatly change the graphic design medium but I talk in lengths about that in my article picture below.
The process for making the website went through many drafts as did the branding. Solution for digital branding and format were constantly changing as it was being developed. A digital pdf was a long explored and tested. The idea of it being accessible by mobile was a main driving factor. Drafts pictured down below.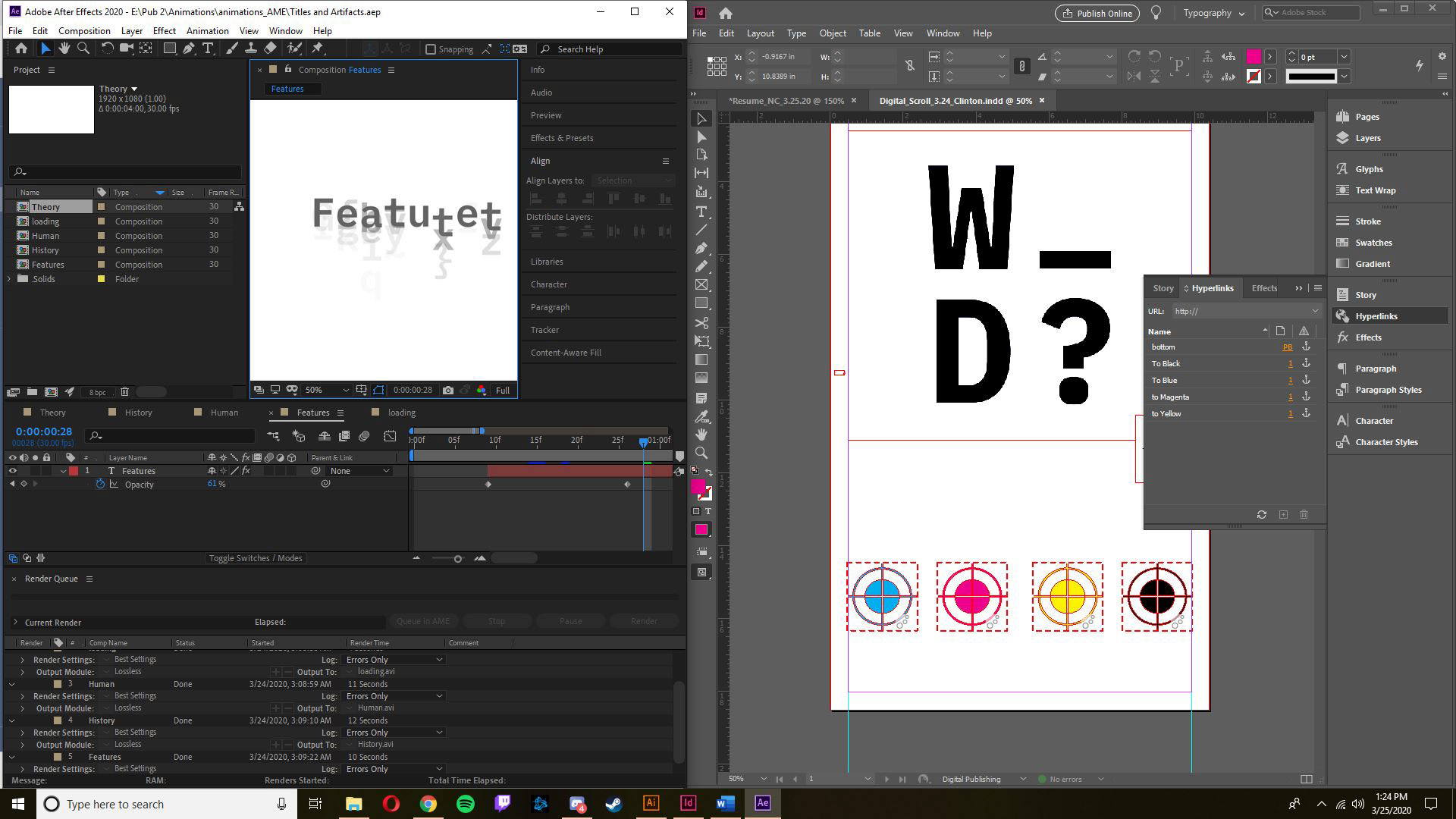 The solution in the end was to create a mockup for a digital website. The main purpose of the sight would be to garner interest with briefs of each story and provide a link to purchase the publication. I created a mock version of the site and animated a tour of it.